The Netherlands goes to the polls on November 22 to elect a new government. You probably can't vote, but you do need to know who is who. BBB, PvdA/GL, SGP… it is a bewildering range of abbreviations and ideas. Here's a quick guide to all the parties likely to win at least one seat in the 150-seat lower house of parliament (in alphabetical order, so you know we are not biased).
Lesson 45: the biggest Dutch political parties
BBB
Campaign leader: Caroline van der Plas
Seats in parliament: 4 (was one but a PVV and two JA21 MPs have joined in)
Caroline van der Plas launched BBB on the back of the 2020 farmers protests and her star has been in the ascendant since then. The BBB was the biggest party in the spring provincial elections and now holds one of the keys to the senate. Difficult to place politically, the party is anti-strict climate measures, pro farmer and pro rural life. Van der Plas' decision to appoint former CDA minister Mona Keijzer as her number two and prime ministerial candidate may not have done her any favours. But at least she would not have to wear high heels or fly, both of which she abhors. Website
CDA
Campaign leader: Henri Bontenbal (an MP in the current parliament)
Seats in parliament: 14 (was 15, Pieter Omtzigt quit to go independent)
The Christen Democratisch Appèl (Christian Democratic Appeal) was formed in 1980 through the merger of three other 'confessional' parties that spanned the historic Catholic-Protestant divide. The CDA and its predecessors participated in every government between 1918 and 1994, and again from 2002 until the present. The Bible is seen as a source of inspiration rather than a diktat. Politically, the CDA is viewed as middle of the road and socially conservative. Its vote, like Dutch church attendance, is also collapsing as traditional CDA supporting farmers flock to the BBB. Perhaps they have better songs. Website
ChristenUnie (CU)
Campaign leader:
Seats in parliament: 5
The ChristenUnie is the mildest of the three Dutch Christian parties and sometimes described as left-wing because of its progressive socio-economic policies. However, Biblical principles are the basis of party policy and most of its votes come from the 'Bible Belt' region. The ChristenUnie is opposed to abortion and euthanasia and ties itself in knots over homosexuality, which it prefers to ignore. It is part of the outgoing coalition. Website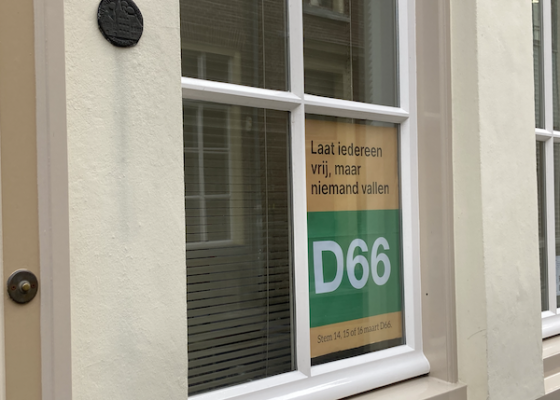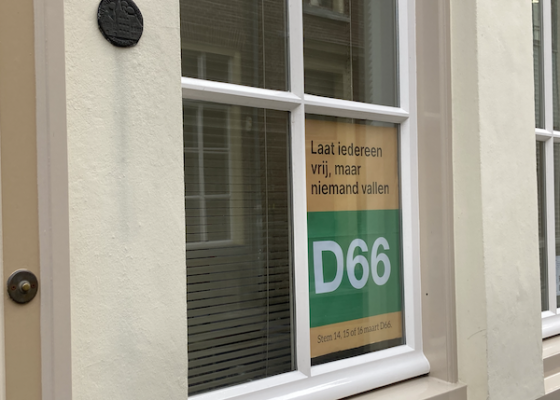 Photo: DutchNews.nl
D66
Campaign leader: Rob Jetten (climate minister in the current cabinet)
Seats in parliament: 24
Democraten 66 was formed in 1966 with the aim of reforming the Dutch democratic system. Describing itself as a progressive, socially liberal party, D66's political fortunes have been a story of ups and downs: the party has been a junior partner in several coalitions, while the low point was reached in 2006 when it was reduced to a rump of three MPs. The youthful Rob Jetten has replaced career diplomat Sigrid Kaag as leader but faces an uphill struggle not to face near wipe-out.
Denk
Campaign leader: Stephan van Baarle
Seats in parliament: 3
Denk was founded in 2015 by two Dutch Turkish MPs when they split from the Labour party (PvdA) and went on to win three seats in the 2017 vote. Often described as too pro Erdogan and too Muslim, the party was led by Farid Azarkan into the last election who made a name with his role in uncovering the child benefit scandal (and not being too grand to create a rap riposte to political lampooning in the last election). He has now handed over the reins to Stephan van Baarle, who has a Dutch mum and Turkish dad and describes himself as agnostic. Website
Forum voor Democratie (FvD)
Campaign leader: Thierry Baudet
Seats in parliament: 5 (was 8, but three went solo shortly after the election)
Since emerging as the biggest party in the provincial elections in 2019, Thierry Baudet's far right Forum voor Democratie has seen its fortunes plummet, following a string of scandals involving financial irregularities, racist and anti-Semitic Whatsapp messages and consipiracy theories. At the end of 2020, the party fell apart although Baudet managed to hang on to the name and the party organisation. More MPs left in a row over a poster likening the coronavirus measures to the WWII occupation. Polls suggest the FvD may hold onto two seats. Lucky there's a publishing house, dating app, food delivery box business and alternative school plan to keep them busy. Website
GroenLinks/PvdA
Campaign leader: Frans Timmermans
Seats in parliament: 9+8
GroenLinks (Green-Left) was officially formed in 1990 from a grouping of four smaller left-wing and green parties – the CPN, EVP, PPR and the PSP. The party's core values are environmental sustainability and social justice, but it has a bit of a leftist intellectual image and has never been in government. For this election it has joined up with the Partij van de Arbeid (Labour Party) which was formed in 1946 and has former European commissioner and Labour minister Frans Timmermans at the helm. Now all they need is a decent name. Website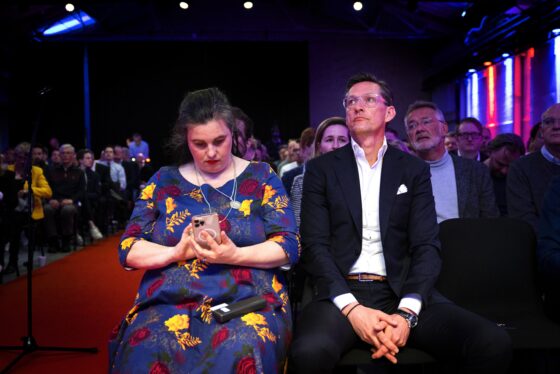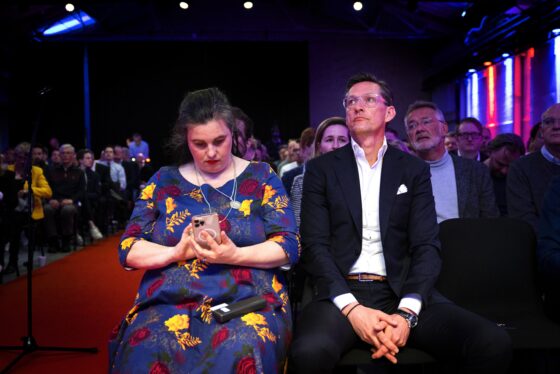 Nanninga and Eerdmans at a JA21 conference. Photo: Ramon van Flymen ANP
JA21
Campaign leader: Joost Eerdmans
Seats in parliament: 1 (was 3 but 2 MPs defected to BBB)
JA21 (Juist Antwoord, or right answer) was founded in December 2020 (not 2021) by Eerdmans, a former ally of Pim Fortuyn, and Annabel Nanninga, Amsterdam city councillor for the far right Forum voor Democratie. Both left the FvD after the anti-Semitism row and took most of Forum's MEPs and senators with them. Nanninga, who serves in the senate as well as on the city council, has now said she wants to be an MP, much to the fury of two of the three who were elected last time and who promptly moved to BBB. Has it passed its sell-by date or will it make it to parliament again? Website
New Sociaal Contract (NSC)
Campaign leader: Pieter Omtzigt
Seats in parliament: 1 (Omtzigt was a CDA MP but resigned in 2021)
Pieter Omtzigt has made it clear he does not want to occupy the torentje tower of power but his new party has a very good chance of being the biggest after the November vote – which means everyone wants to know who his prime ministerial candidate is. Omzigt enjoys the confidence of more of the population than any other party leader and has made good governance the central plank in his approach. He doesn't yet have a published manifesto or list of potential MPs. But he is the only politician to ask for "not too many votes". Ever. Website
PvdD
Campaign leader: Esther Ouwehand
Seats in parliament: 6
The Partij voor de Dieren (Party for Animals) was established in 2002 and claims to be the first mainstream political party in the world to put animal rights first. It was founded by Marianne Thieme, a Seventh Day Adventist, who stood down in 2019 and was hit by bitter infighting at the start of the campaign this time round. Polls had suggested the party could win up to 10 seats, but their hopes may have been dented by the recent bloody struggle over who is top dog. Their April Fool's joke this year was that they were renaming to "party of animals" because everyone got it wrong anyway. They may regret this. Website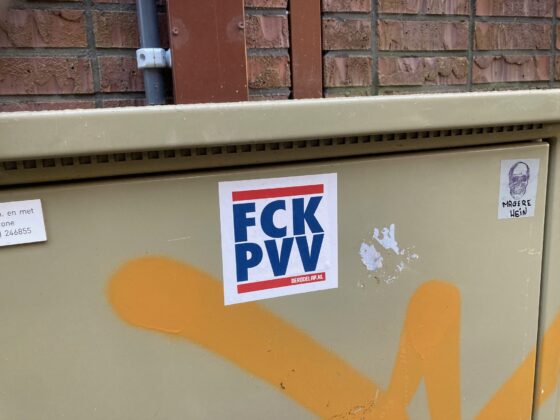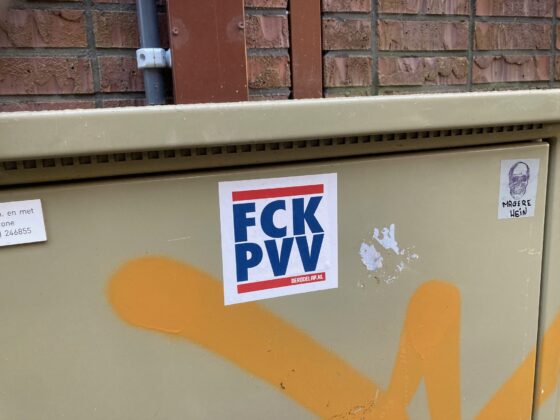 Photo: DutchNews.nl
PVV
Campaign leader: Geert Wilders
Seats in parliament: 16 (was 17, one MP moved to
The Partij voor de Vrijheid (Freedom Party) was formed in 2006 by Geert Wilders after he broke away from the free-market, centre-right Liberals (VVD). Wilders – famed for his odd, peroxide blond hair – has made a career of speaking out against the 'Islamisation' of the Netherlands and lives under armed guard after receiving death threats. The PVV has only one member, Wilders himself, so no power struggles there then. He has said he is "willing to compromise" but his programme shows little sign of it apart from dropping the ministry for remigration and de-Islamisation. (It's hard to recruit for government anyway nowadays). Website
SGP
Campaign leader: Chris Stoffer
Seats in parliament: 3
The Staatkundig Gereformeerde Partij is the most orthodox of the fringe Christian parties and usually wins 2 or 3 seats in the 150-member parliament. The party believes the country should be governed 'entirely on the basis of the ordinances of God as revealed in the Holy Scriptures' and does not think women should play an active role in politics. The website is closed on Sunday. Seriously. Website
SP
Campaign leader: Lilian Marijnissen
Seats in parliament: 9
The populist-left Socialistische Partij, with its logo of a tomato, broke into national politics in 1994 with the slogan 'stem tegen, stem SP' (Vote against, vote SP). Since then it has hovered around on the sidelines. The party is anti-EU, anti-globalisation, and pro the working man – similar to the PVV, but without the racism. Lilian Marijnissen, the daughter of the party's highly respected former leader Jan Marijnissen, has lost seats in every election since she took over in 2017, but she remains campaign chief. Website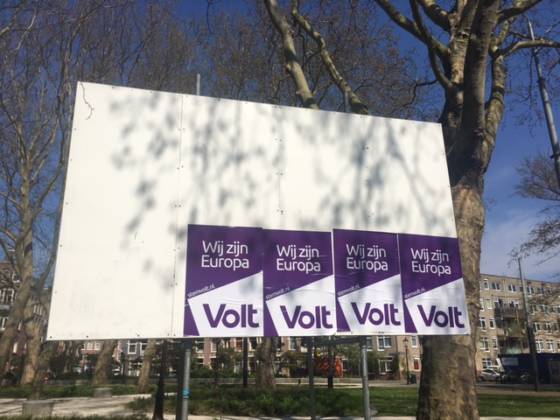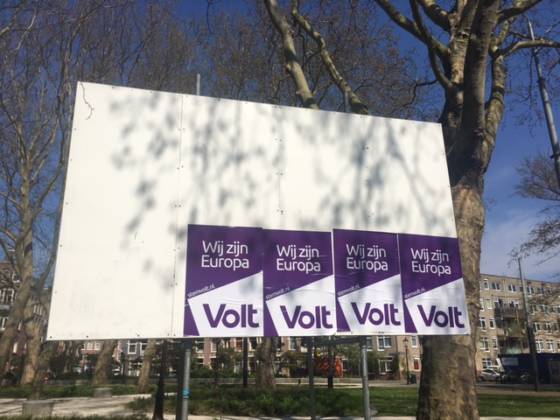 Photo: DutchNews.nl
Volt
Campaign leader: Laurens Dassen
Seats in parliament: 2 (was 3, one MP was expelled)
Young and pan European, Volt has more than 30 representatives across Europe and broke through in the Netherlands in 2021. The party entered parliament with three MPs but Nilüfer Gündoğan was thrown out shortly afterwards following allegations of bullying and inappropriate behaviour, which she denies. Website
VVD
Campaign leader: Dilan Yesilgöz (currently justice minister)
Seats in parliament: 34
The Volkspartij voor Vrijheid en Democratie (People's Party for Freedom and Democracy) is a tricky party to place outside the Dutch political sphere. Supportive of the free market as far as the economy is concerned, the party is traditionally liberal on social issues. Mark Rutte has been prime minister since 2010 and is now replaced by Yeşilgöz, the popular and conservative justice minister, who came to the Netherlands as a refugee but takes a hard line on refugees herself. Manifesto
And the rest
Bij1 (left, anti-racist), 50+ (pensioners party), BVNL (two-member FvD spin-off) and several other independent MPs are all unlikely to win any seats according to the polls.